Our Hotel is Nationally Recognized For CLEAN.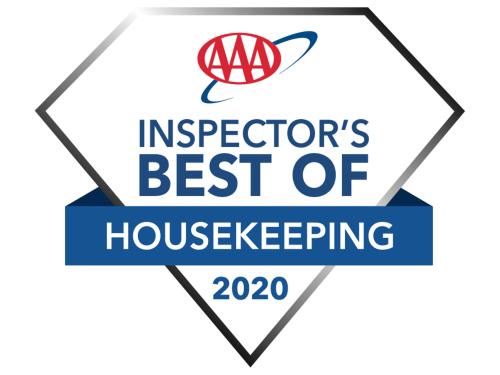 We are pleased to announce that the Quality Inn & Suites Maine Evergreen Hotel in Augusta, Maine has won the 2020 "Best of Housekeeping" Award from AAA! The AAA's inspectors are well known for their painstakingly meticulous white-glove inspections of AAA-approved properties. They are not easily impressed! It is profoundly gratifying - especially now - that the diligent efforts of our devoted Housekeeping and Maintenance staff have been recognized with this prestigious national award. This speaks volumes about why so many travelers to Maine's capital have placed their confidence with us.
PRACTICES for Your Peace of Mind: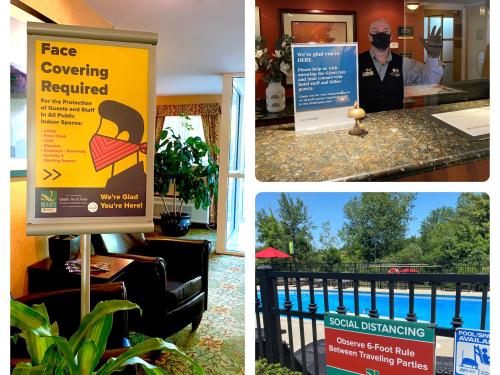 Daily employee health checks
Frequent sanitization & deep cleaning with EPA- Approved disinfectants
Social distancing observed
Face coverings required in all indoor public areas
Hand sanitizing stations on all floors as well as Lobby, Fitness Center and Cafe
Frequent hand washing & use of fresh gloves
Arriving guests required to affirm health status
OFFERINGS to Meet Your Concerns: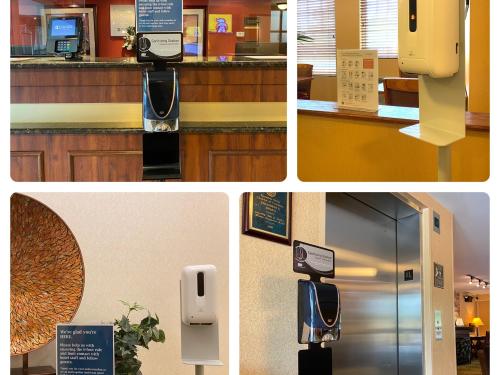 Grab-And-Go Individually Wrapped Breakfast Items
Beautiful *Outdoor* Swimming Pool
Fresh Air *Exterior Access* Guest Rooms Available
Minimal Touch Snack & Convenience Shop
Sanitizing Stations Available for Use Throughout the Hotel
We Welcome Out-Of-State Guests!
Currently, residents of New Hampshire, Vermont, Massachusetts, New York, New Jersey, and Connecticut may travel in Maine without restrictions or special requirements other than social distancing. Travelers from other states should be informed of the current State of Maine rules that apply to travel in Maine (see below).
Please review the following from the State of Maine concerning your visit.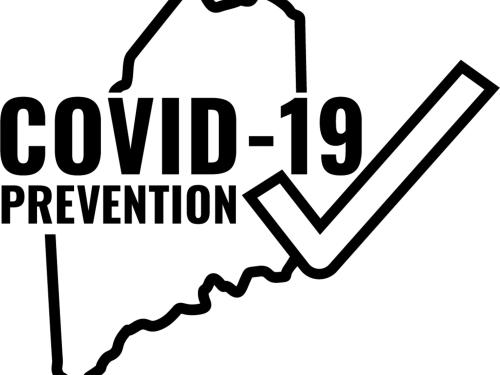 To help "Keep Maine Healthy," guests of Maine commercial lodging establishments, campgrounds, seasonal rentals, or
short-term rentals are required to complete this certificate prior to their stay. This initiative promotes the safety of Maine
residents and visitors coming to enjoy all Maine has to offer. Guests under the age of 18, or residents of Maine, New
Hampshire, Vermont, New York, New Jersey, and Connecticut do not need to fill out the Certificate of Compliance. We encourage guests who are required to complete the form to DOWNLOAD THE FORM HERE and complete it ahead of your arrival to present when you check-in at our Front Desk.
More information on the State of Maine's policies and guidelines
pertaining to travel and COVID-19 may be found on the State's
"Keep Maine Healthy" webpage
.