DINING OUT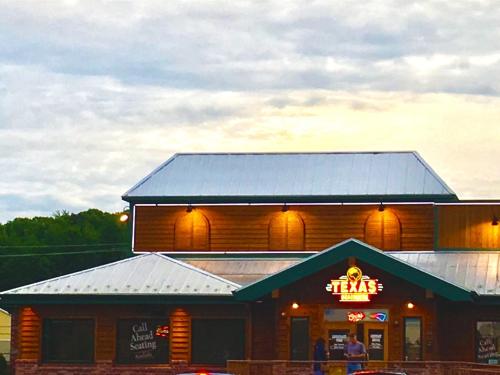 Just across the street you'll find the popular Texas Roadhouse Bar & Grill for great food in a fun atmosphere.
For "Call Ahead Seating" dial (207) 621-8383 or touch the Texas Roadhouse speed dial button on your guest room phone.
10% Off Coupons (one required for each check) are available at the Front Desk in our hotel Lobby.
More Restaurant Options
You'll find excellent local fare in nearby historic Hallowell on the Kennebec River, and several other great local and national brand options throughout Augusta. Click the 'Download PDF' button below for our
MAP of AREA RESTAURANTS.

Download PDF
DINING IN
At the
Maine Street Shop
located adjacent to the Cafe Area off the main Lobby, guests can find healthy, tasty microwaveable meals, Hot Pockets, Chef Boyardee pastas, soups, Cup O' Noodles, and Mac n' Cheese, and pints of Ben & Jerry's ice cream and ice cream bars for dessert!
Ordering In (Delivery)
Guest Information Directory Content: