Enjoy the Extras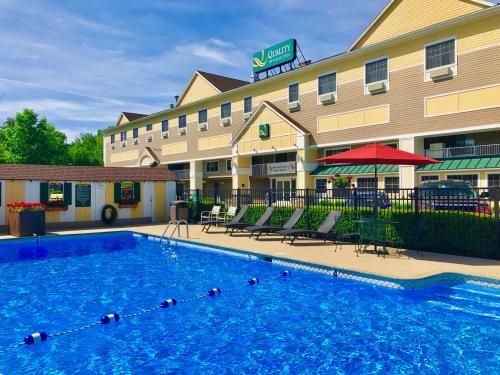 So much more than a great night's sleep. The very comfortable bed is everyone's "must" (and we've got you covered) - the amenities make the rest of your stay just right. What are YOUR hotel "musts"? Take a look below to see how we've got the bases covered.
Please Note Changes to Our Breakfast Offering Below
Start your day off right your choice of a complimentary Q Breakfast!
ATTENTION: In view of the National Emergency related to COVID-19 Choice Hotels has recommended we adopt a temporary change to our Complimentary Q Breakfast menu to protect the health of our guests. All open air buffet foods at our breakfast have been discontinued from use until the recommendation is lifted. During breakfast hours, you will find an abbreviated selection of tasty individually wrapped breakfast items for your enjoyment. Thank you for your understanding as we all pull together in this challenging time.
What you'll find IN EVERY ROOM...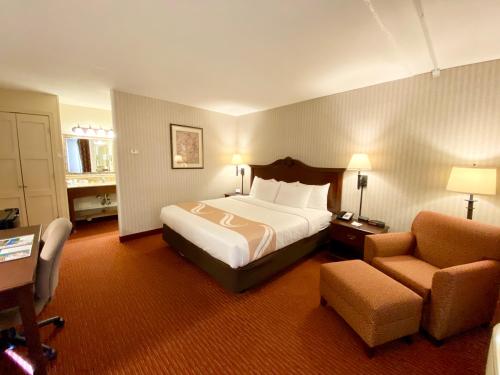 All of our guest rooms and suites feature our popular Evergreen™ amenities as well as the following 3-diamond appointments:
Interactive HD Cable TV with Free On Demand · Mini-Fridge · Microwave · Premium Bedding · Ergonomic Desk Chair · Coffee Maker · Iron & Ironing Board · Hair Dryer · Wireless Internet Access · Speakerphone · Free Local Calls · Electronic Door Locks & Door Viewers · Private Bath + Options (subject to availability, charges may apply): Rollaway · Crib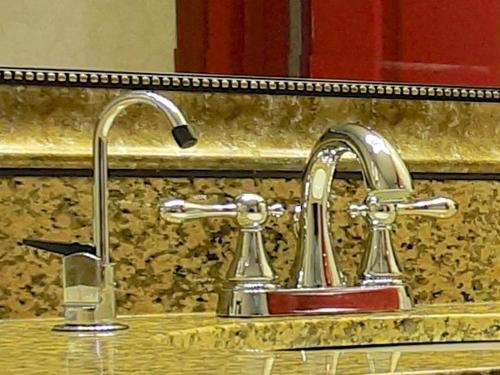 Totally unique and completely unmatched in Maine's Capital. Ideal for environmentally sensitive and allergy prone travelers, all of our guest rooms and suites feature Water amenities:
Bottled Quality Drinking Water
Soft Water Adjustable Shower Massage
Plus
our Executive Rooms & Suites also feature Evergreen™ Aire
Premium Air Purification Systems.
50 Million Americans Suffer from Allergies... Except When They Stay With Us!
Dining Options
The popular Texas Roadhouse Restaurant is just across the street and many other options are a short drive away. Click the 'Download PDF' button below for our
MAP of AREA RESTAURANTS
. For a closer look at our
Dining Options
click
here
.
Download PDF
Awesome HDTV!
We're the first in Maine's capital to offer our guests the true, crystal clear HD TV experience. Enjoy a full menu of HD cable programming, including Showtime premium movie channel, all with our compliments.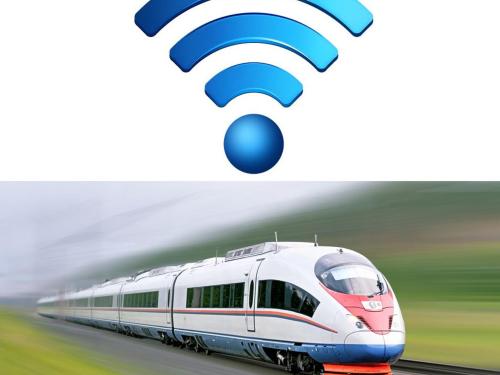 Check email, surf the web with plenty of bandwidth: spend your laptop time online, not trying to GET online! At QIASMEH, you'll enjoy free, dependable Business Class High Speed Internet Access everywhere in the hotel with 24/7 tech support by WanderingWiFi™. Wireless and wired options available. Our HSIA is delivered via a dedicated over-fiber network, 50M Up/Down, and is exclusive to our hotel (not shared by the entire city like most hotel HSIA offerings).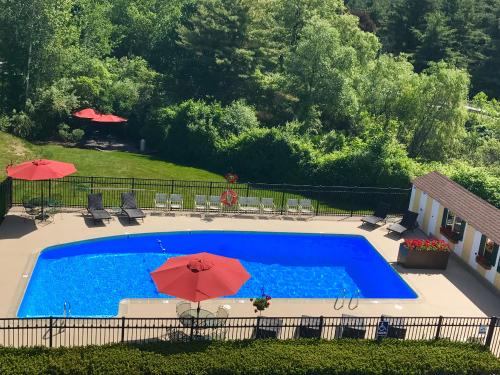 Make a splash in our beautiful heated outdoor pool! 9 feet deep at its deep end, QIASMEH offers the most beautiful outdoor pool in Maine's capital area. Available May through September.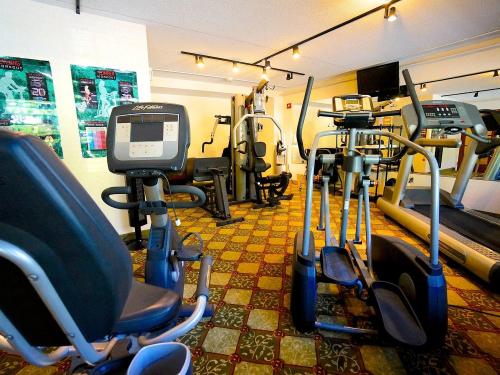 Stay in shape while you're on the road. Our Evergreen Fitness Center is open 24 hours and features a Body Solid Multistation Gym, Elliptical, Treadmill, StairMaster, and LifeCycle fitness machines. All in a clean, Evergreen Aire environment.

Explore our Guest Information Directory to better plan your stay with us!